Professor Charles N Chunge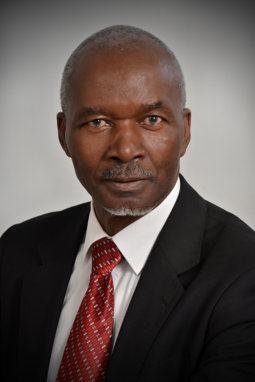 Prof Chunge is a Medical Doctor, Researcher, Community Fieldworker, Scientist, Teacher, Parasitologist, Consultant Microbiologist, a specialist in Tropical and Travel Medicine and Vaccinology, Health Economist, Clinical Epidemiologist, Public Health, Disease Control specialist and a Fellow of the Faculty of Travel Medicine of the Royal College of Physicians and Surgeons (Glasgow) in Britain. He is an international authority with a vast wealth of experience acquired both in Kenya and internationally.
His current position includes being the first Executive Dean School of Medicine at Masinde Muliro University of Science and Technology (MMUST) and on the Faculty of Travel Medicine of the Royal College of Physicians & Surgeons, Glasgow (Britain). He is the Founding Trustee and Scientist of Western Community Health Association (WECOHAS) and the Director and Consultant Specialist at the Centre for Tropical and Travel Medicine, Nairobi. He is a committee member of the National Malaria Control Programme; the Chairman of the Association of Travel Medicine and Vaccinations, Kenya. He supervised many students and many of them are now professors.
Achievements
Started the Clinical Research Centre together with Prof Mugambi 1980-83.
Started Kenya Medical Research Institute (KEMRI) with Prof Mugambi, and two others 1981-83.
Started the HIV Programme in Kenya with Prof H. Pamba in the Dept of Medical Microbiology, University of Nairobi 1982-84.
Started BSc Nursing Programme in the Dept of Medical Microbiology, University of Nairobi, together with Prof H. Pamba in 1984-87.
Discovered the current WHO Gold Standard Treatment for Visceral Leishmaniasis (PhD thesis/published 1990 in the Trans R Soc Trop Med Hyg): the combination of Sodium Stibogluconate (SSG) and Paromomycin (P)/Aminosidine.
Designed a Cost-Effective Hospice Model for terminally ill patients at KNH for Government Hospitals in Kenya.
The National Chairman of the Typhoid Awareness and Prevention campaign (1999-2002).
Received a United Nations Award for the best Typhoid Fever Prevention campaign in Africa.
Received a One World Health Award in 2004 for the discovery of Paromomycin/Sodium Stibogluconate for the treatment of Visceral Leishmaniasis.
Received The Afya Award (2006) for Excellence in Adult Vaccinations.
The first ever Professor by Declaration, Acclamation and Consensus (UON 2009) awarded to an Honorary Lecturer because of outstanding scientific contributions.
Created treatment regimens for many tropical diseases: Amoebiasis, Bilharzia, Typhoid, Malaria, Intestinal worms, Scorpion stings, Giardiasis and Brucellosis 1981-2015.
Founder of Western Community Health Association (WECOHAS).
Publications
He has very many scientific publications, the most recent being:
The description of Acute Schistosomiasis (Katayama Syndrome) among travellers to Mwanza, Lake Victoria (J Travel Med 2011; 18: 408-410). This article is sometimes referred to as the MWANZA PHENOMENON.
Chunge R and Chunge CN, Comments on the successful treatment of Blastocystis spp. with Paromomycin in Kenya. East Afr Med J. Vol: 93 No. 12 December 2016.
---